We are an energetic and dedicated team, who strive to recover all costs our clients are entitled to. Conversely, we argue against the opposition to ensure they do not recover costs they are not entitled to. We have right of appearance to appear in all relevant courts or other forums. We aim to provide a quality service in the most efficient manner possible.
Services offered:
Drawing of Party and Party and Attorney and Client bills of costs.
Opposition of bills of costs.
Settlement or taxation of bills of costs.
We handle matters in the Magistrate's Court, High Court, Labour Court, Supreme Court of Appeal and Constitutional Court.
Litigation and Arbitration matters.
As long as there is a cost order, we will finalise it.
Further services offered:
Time and file management.
Advice on the reasonableness of outside parties' bills of costs, invoices or quotes.
Any further advice on legal costs related issues.
Collection and delivery of files in Pretoria and Johannesburg.
Attendance at local taxations and online taxations.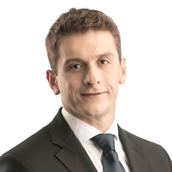 Gustaf Dreyer
View profile