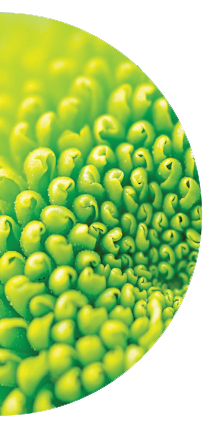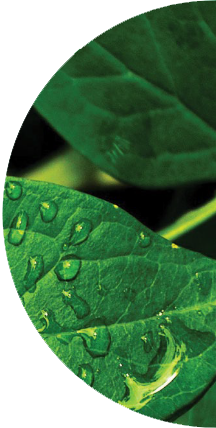 Coronavirus disease - a message from our Chairman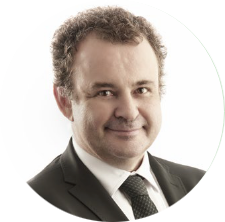 Gerhardt van der Merwe (Chairman)
Visit the Government Covid-19 Portal for updated information
Dear Colleagues, Clients and Friends,
With the nationwide lockdown provisions in South Africa entering a phase of relaxation, measures have be taken to align our operations and outward facing services at MacRobert.
At MacRobert we continue to be vigilant about the comfort, health and wellbeing of our personnel and their families, of our clients and friends. We continue to take measures to ensure the continuity of our services, to remain committed to providing our clients with the best possible services and to protect our communities.
In order to assist with the limitation and containment of the Covid 19 virus and to comply with ongoing Government directives, MacRobert workspaces have re-opened and are available to users. In addition to maintaining the off-site resources and technology put in place since March, all our staff and attorneys are now available on and off site and remain fully responsive across all national branches.
We wish to reassure all our valued clients that, notwithstanding the relaxation of lockdown measures, we understand that abnormal circumstances prevail and we shall remain committed to being responsive, available and supportive to all our clients.
COMMUNICATION
We do not anticipate having any difficulty with our usual communication channels. All attorneys, persons or points of contact within the firm remain available directly on email or telephone. Should you not have any email or telephone contact details readily available, these can be found on the MacRobert website by following the links to Our People / Our Offices. Our response to emails or telephone enquiries will be improved if you have your MacRobert matter reference number available at the time of making contact. For general enquiries you are welcome to complete our enquiry form.
MEETINGS
Clients or colleagues who wish to meet with us are welcome to do so using remote digital technology platforms or by prior appointment on site. Should you wish to have a remote face to face meeting with an attorney, person or point of contact within our firm but are unsure how to go about this, please call or email your point of contact and we will assist with either facilitating the remote meeting or schedule a face to face meeting. Should you prefer to meet face to face on site, please schedule an appointment with the attorney, person or point of contact dealing with your matter.
RIGHT OF ADMISSION AND PROTECTIVE MEASURES
All users who wish to visit our offices are required to wear protective face masks at all times. Access to offices will be restricted for all users to designated pathways. Before entering the offices, all users will be required to have their body temperature taken, apply hand sanitizer, declare the absence of symptoms of flu and furnish their contact details to facilitate tracing should this become necessary.
In order to limit any inconvenience caused by these measures, all entry points to our facilities have designated and dedicated support staff to assist with the screening and collection of information process. We regret that no users will be permitted access to our facilities unless the protective measures set out above are fully complied with.
SERVICE OF DOCUMENS, PLEADINGS AND NOTICES
Documents or court processes may now be served by prior arrangement on the attorney responsible for managing the matter via email directly alternatively, in hard copy format at the office reception. Please ensure that all documents or processes served are accompanied by our matter reference.
Should you have any questions about the impact of the Covid 19 virus on any aspect of your personal or business interests, we have a team of attorneys available who are available to provide advice concerning the legal implications in South Africa.
Thank you for your co-operation and support during these challenging times.
Yours faithfully,
Gerhardt van der Merwe
Who we are
Established in 1896 as a result of a merger between the two practices of MacRobert, de Villiers and Hitge, and Lunnon and Tindall, we have, since our humble beginnings, grown to be one of the most respected law firms in South Africa.
In addition we also afford recent graduates the chance to complete their compulsory article years with us. Our major local and international clients include automotive corporations, banks and other financial institutions, as well as commercial, industrial and mining corporations.
MacRobert manages law concerns in the following fields: medicine, property, pharmaceuticals industrial engineering, oil, food and beverage, clothing manufacturing and the steel and iron industry.
---
We are a multi-city law firm with offices in Pretoria (head office), Cape Town, Durban and Johannesburg; and are therefore in a position to provide legal services throughout the country.
BBBEE status:
We are a Majority Black Owned, Level 1 Contributor on the Revised Codes
---
Careers
Candidate Attorneys - Applications for articles starting in 2021 are open!
Although academic results will get us interested, this is not all that we are looking for. We are looking for the EISH factor: energetic, intelligent and self-motivated individuals who are hardworking.
If you think you have the EISH factor, please read on!
Apply here
Monday, September 14, 2020
CLOSURE OF PRIVATE MEDICAL PRACTICE
This summarises the steps relating to the procedural and ethical requirements for the closure of a medical practice. The following guidelines, though not authoritative, provide sound ethical and procedural guidance for closing a practice.
Thursday, August 20, 2020
Don't get attached too soon
The current global pandemic, the SARS-CoV-2 virus which gives rise to the disease more commonly referred to as Covid-19, has forced us all to adjust and accept a new sense of "normality" and it has changed many of our day-to-day interactions with one another, and property law relationships within this context is no exception. The purpose of this article is to understand the intricacies of certain instances which may arise, and to understand the law relating to such intricacies and the possible remedies which may be available to prevent unforeseen and unanticipated disputes.