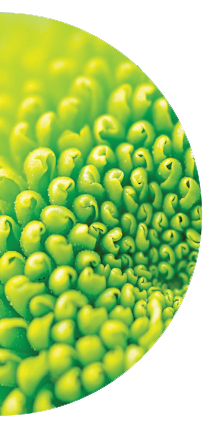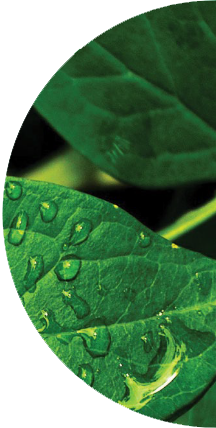 Coronavirus disease - a message from our Chairman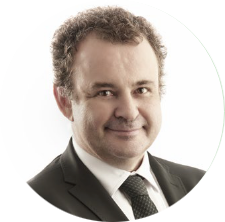 Gerhardt van der Merwe (Chairman)
Visit the Government Covid-19 Portal for updated information
Dear Colleagues, Clients and Friends,
South Africa started a nationwide lockdown for 21-days with effect from midnight on Thursday 26 March 2020.
Our President Cyril Ramaphosa has recently provided further details on the wide-ranging actions being taken by Government to stop the spread of this virus and the role that business needs to play in protecting our communities.
At MacRobert we are concerned about the comfort, health and wellbeing of our personnel and their families, of our clients and friends. We have taken measures to ensure the continuity of our services, to remain committed to providing our clients with the best possible services and to protect our communities.
In order to assist with the limitation and containment of the virus and to comply with ongoing Government directives, MacRobert workspaces have moved off site. We have mobilized resources and have put technology in place to work off site and not interrupt our services to our clients. All our staff and attorneys remain fully responsive across all national branches.
We wish to reassure all our valued clients that, notwithstanding the abnormal prevailing circumstances, we remain committed to being responsive, available and supportive to all our clients.
COMMUNICATION
We do not anticipate having any difficulty with our usual communication channels. All attorneys, persons or points of contact within the firm remain available directly on email or telephone. Should you not have any email or telephone contact details readily available, these can be found on the MacRobert website by following the links to Our People / Our Offices. Our response to emails or telephone enquiries will be improved if you have your MacRobert matter reference number available at the time of making contact. For general enquiries you are welcome to complete our enquiry form.
MEETINGS
At this time we are encouraging our clients to meet with us using remote digital technology platforms such as Zoom. Should you wish to have a remote face to face meeting with an attorney, person or point of contact within our firm but are unsure how to go about this, please call or email your point of contact and we will assist with either facilitating the remote meeting or make another arrangement.
Should you have any questions about the impact of the Covid 19 virus on any aspect of your personal or business interests, we have a team of attorneys available who are available to provide advice concerning the legal implications in South Africa.
SERVICE OF DOCUMENS, PLEADINGS AND NOTICES
From Friday, 27 March 2020 to Thursday, 16 April 2020 we will not be able to accept service of any documents at any of our offices. Please serve documents on the attorney responsible for managing the matter via email directly, alternatively use our law@macrobert.co.za email address quoting our full matter reference please.
Yours faithfully,
Gerhardt van der Merwe
Who we are
Established in 1896 as a result of a merger between the two practices of MacRobert, de Villiers and Hitge, and Lunnon and Tindall, we have, since our humble beginnings, grown to be one of the most respected law firms in South Africa.
In addition we also afford recent graduates the chance to complete their compulsory article years with us. Our major local and international clients include automotive corporations, banks and other financial institutions, as well as commercial, industrial and mining corporations.
MacRobert manages law concerns in the following fields: medicine, property, pharmaceuticals industrial engineering, oil, food and beverage, clothing manufacturing and the steel and iron industry.
---
We are a multi-city law firm with offices in Pretoria (head office), Cape Town, Durban and Johannesburg; and are therefore in a position to provide legal services throughout the country.
BBBEE status:
We are a Majority Black Owned, Level 1 Contributor on the Revised Codes
---
Careers
Candidate Attorneys - Applications for articles starting in 2021 are open!
Although academic results will get us interested, this is not all that we are looking for. We are looking for the EISH factor: energetic, intelligent and self-motivated individuals who are hardworking.
If you think you have the EISH factor, please read on!
Apply here
Tuesday, April 7, 2020
Coronavirus, UIF, TERS and the workplace
Business must understand the reciprocal rights and duties created for employers and employees now during the crisis. The Occupational Health and Safety Act, 85 of 1993 ("OHS") the Labour Relations Act, 66 of 1995 ("LRA") and the Basic Conditions of Employment Act 75 of 1997 ("BCEA") remain in force and constitute the statutory framework within which the rights and obligations of employers and workers are defined. Contracts of employment concluded with workers and policies amplifying such contracts continue to encapsulate the common law rights of employers and employees.
Thursday, March 26, 2020
Covid19: HPCSA Telehealth Guideline
The HPCSA has issued a guideline to update outdated telemedicine guidelines in order to assist healthcare practitioners and patients to deal with the Covid-19 pandemic as safely as possible.
Thursday, March 5, 2020
Mandatory Compliance Checklist for all Companies
From 1 January 2020 all companies (large or small, trading or dormant, private, public, incorporated, etc.) must complete the CIPC's new compliance checklist prior to filing its annual return.